A Very She And Him Christmas Album Tracklist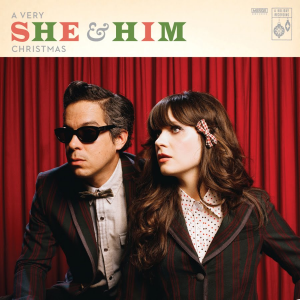 A Very She & Him Christmas is the first Christmas album and the third studio album by the folk/indie rock band She & Him, consisting of actress and musician Zooey Deschanel and musician M. Ward. The album was released on October 24, 2011, and features several covers of classic holiday songs. The twelve track album is distributed by Merge Records and proceeds from every album sold are being donated to 826 National, a nonprofit network of writing and tutoring centers.
Their cover of "I'll Be Home for Christmas" was featured in the Christmas episode "The 23rd" of the TV-show New Girl, which stars Zooey Deschanel.